Posted on
By Eleanor Turner, Manager
Posted in Baby Banana, Bibs, Cotton Pearl, Drool, Lil Sidekick, Little Teethers, Munch Mitts, Sioux Fall, South Dakota, Teethers, Teething, Tiny Toes, Toys
Have a fussy, drooling, sassy little teether on your hands? Try one of our teething solutions and help give those sore gums a break!
Ah, teething. What starts out as an exciting milestone in your baby's development can rapidly decline into weeks of drooling, fussing, and sleepless nights.
Thankfully, we have lots of tools to help you survive it all! Take a look at some of our teethers and comment below with your favorites.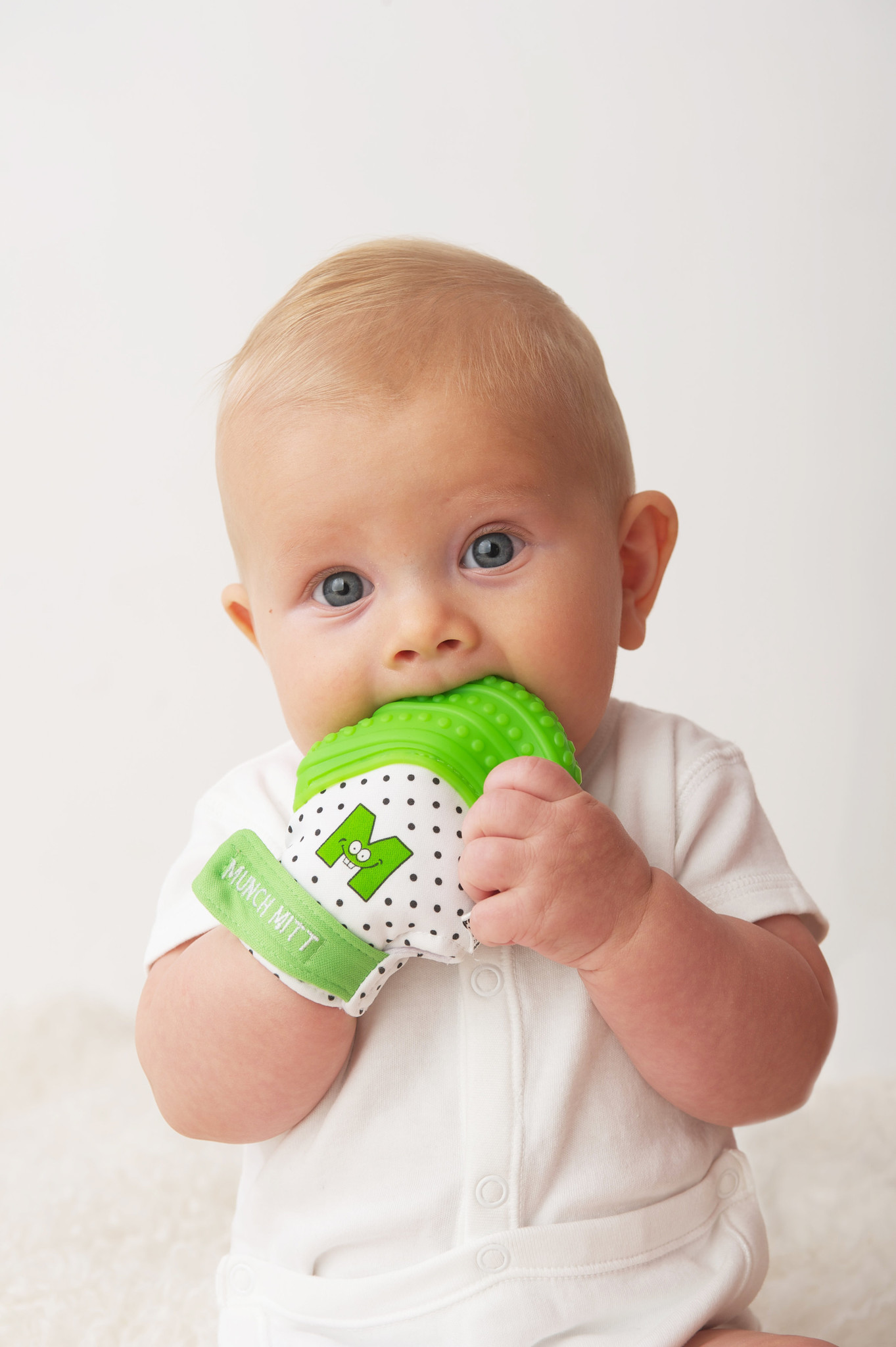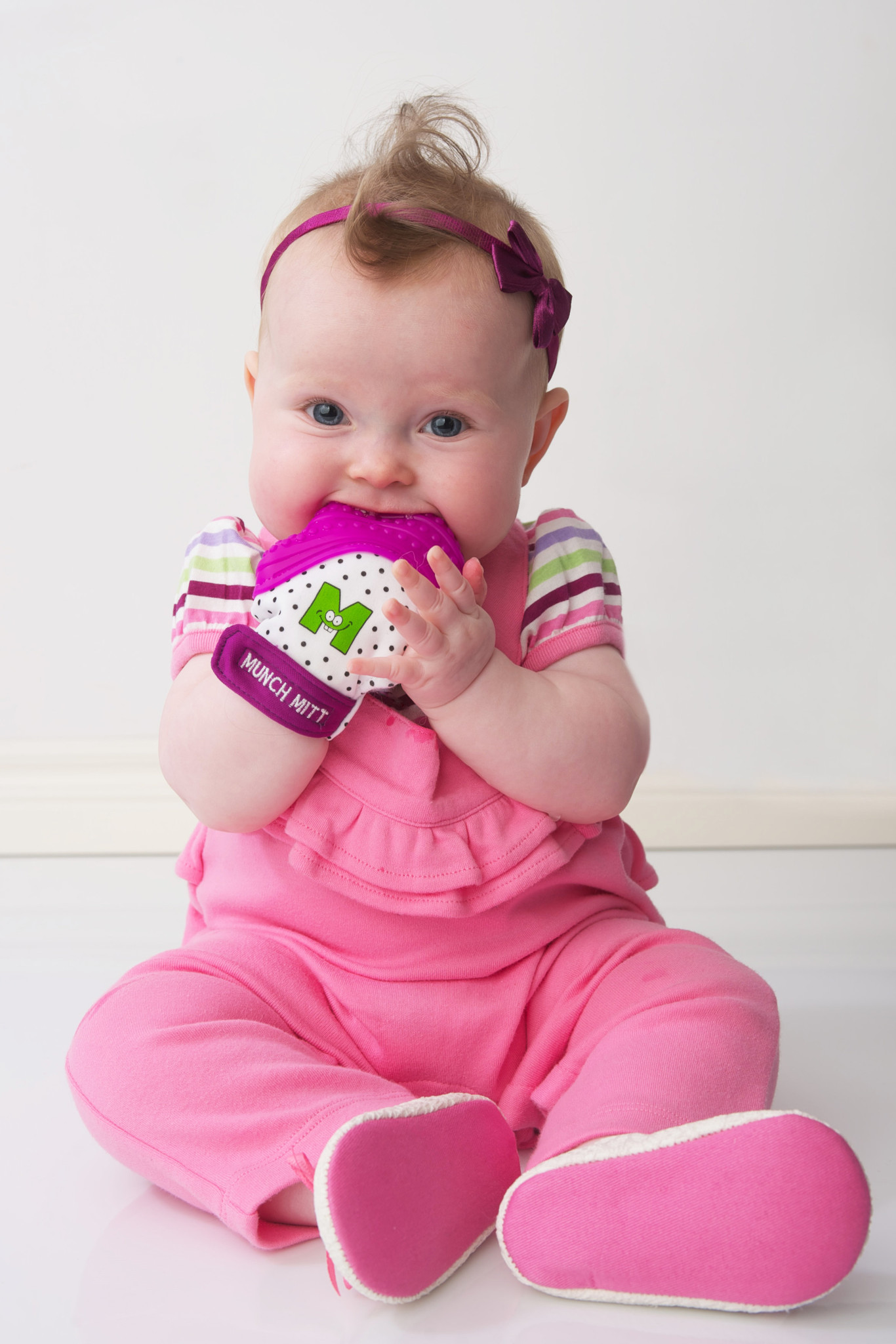 Munch Mitts! These are the 'handiest' teethers we think you'll ever buy, and come in a range of colors and sizes. Perfect for little droolers who like to chew on their hands, these also come with a free mesh bag to help with cleaning.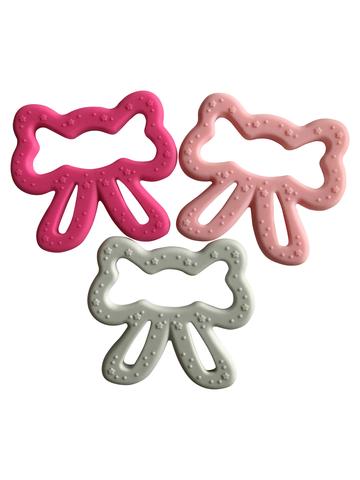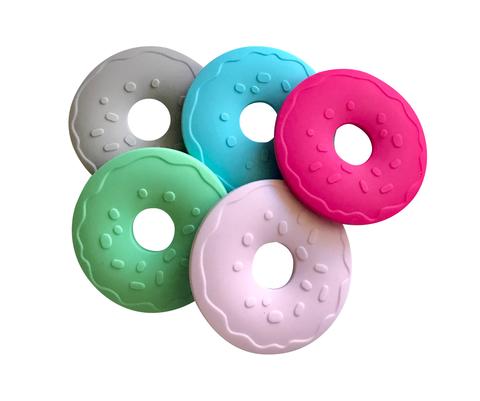 Little Teethers produces these adorable silicon teethers in a range of styles and colors. Pictured here are their bows and doughnuts, but we also carry unicorns, glasses, and pineapples!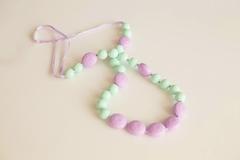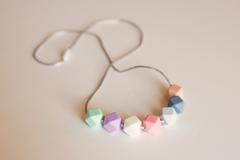 How about something that mom and dad can wear? Little Teethers also makes chic nursing/teething necklaces, for babies to play with and chew on during breastfeeding sessions or when their gums are sore. We carry the full range, from classic mono black and white, to sassy pinks and sensible greens.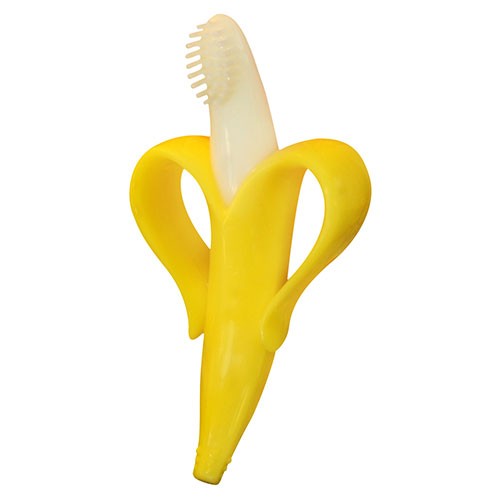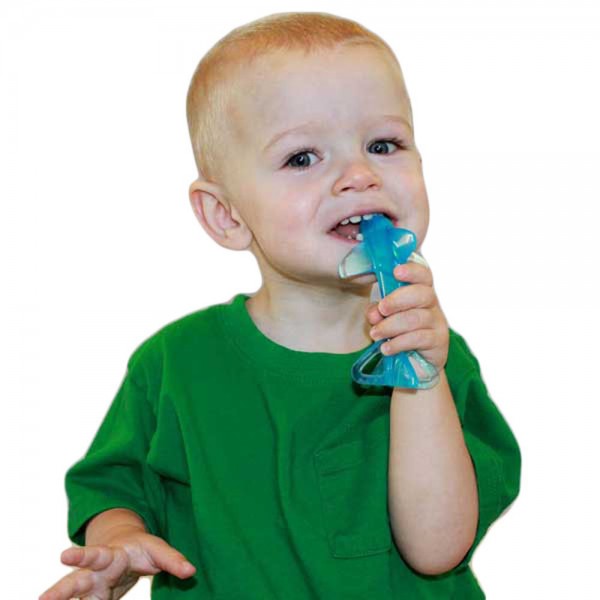 Who doesn't love a chewable banana toothbrush? Or how about a shark, with just the right amount of nobbles and fins to nibble on? These delightfully fun teethers also come in a range of other colors and styles, including a pink banana, a grey elephant, and a wonderfully wacky purple octopus.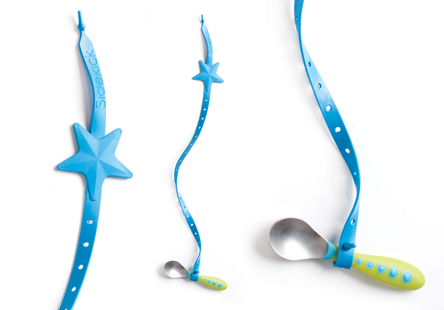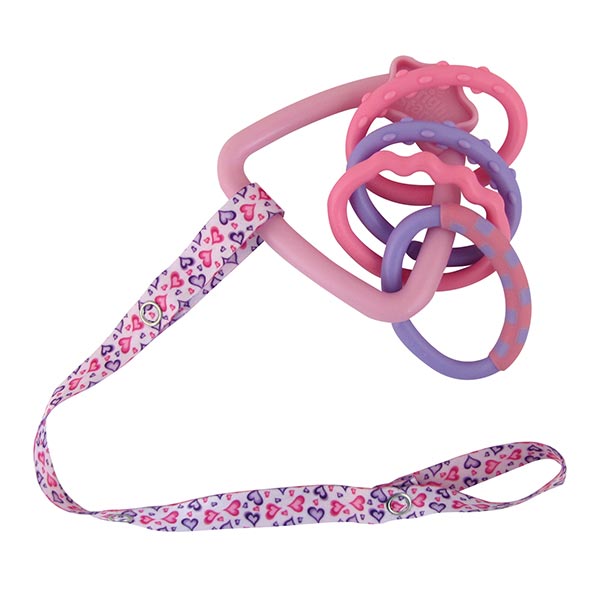 Don't forget the extras! Use one of these handy teether toy savers to stop the drop game. Both the Lil Sidekick and Toy Saver brands are easy to use, simple to clean, and can attach anything to anywhere!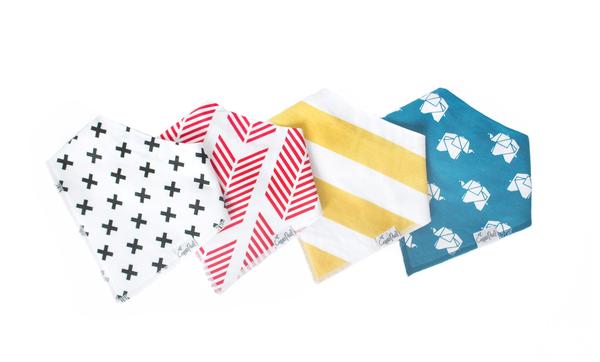 And finally: make sure you stock up on soft cotton bibs to catch teething drool. These adorable bibs from Cotton Pearl are oh-so-soft, and uses snaps at the neck instead of Velcro to keep little hairs from pulling. We have many styles available for both boys and girls, and a beautiful range of gender-neutral options too.
Happy Teething!